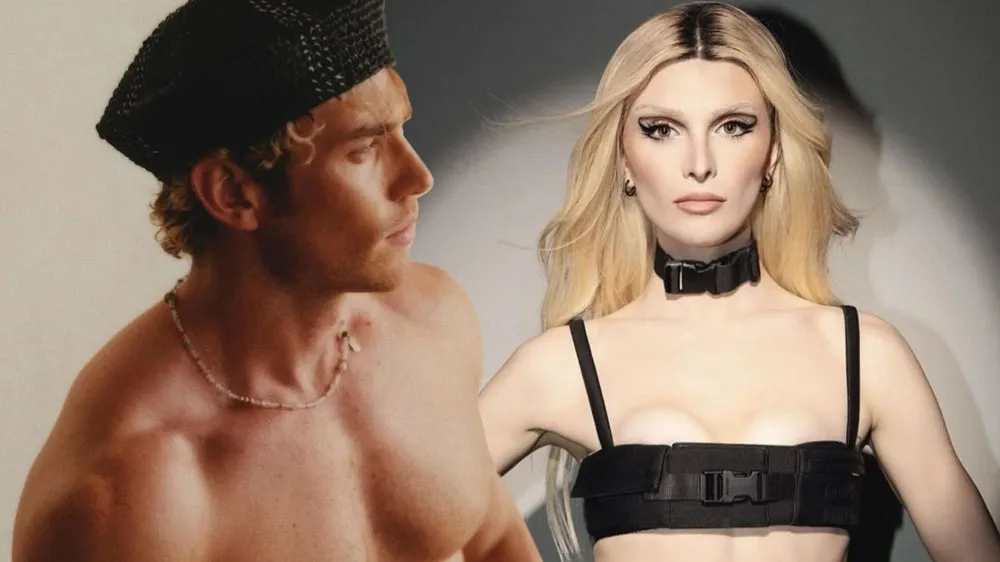 InstaQueer Roundup: Our Favorite Posts from the Week, Nov. 20
Welcome to our latest round-up of queer Instagram posts! Each week we pick our faves: from stunning thirst traps, to snapshots of queer celebration. Now that celebs are back out and marketing their films, they're slaying in every moment possible. We've got red carpets galore (the men of "Fellow Travelers," "Saltburn," and "RWRB" are out and about), Megan Thee Stallion reporting live from her gym sessions and gorgeous as ever at a star-studded GQ event, and unforgettable cover shoots for Glen Powell (butt naked) and Jacob Elordi (serving like never before). As always, we begin with what matters most in life...
Thirst traps!
Slayyyter is star-shaped alllll over, Megan Thee Stallion is werking and working hard in the gym, and Glen Powell is butt naked (it's slide 3, you're welcome) to promote his rom-com with Sydney Sweeney. As a bonus treat, we've also got the sizzling teaser trailer for Nicholas Galitzine's upcoming slutty period piece.
Absolute serves
Red carpet moments galore at the premiere of the "Hunger Games" prequel, the Latin Grammys, and GQ's Men of the Year event.
Maximizing joint slays
The men of "Fellow Travelers" share the red carpet, GQ asks the "Saltburn" boys to kiss, Dan Levy joins Boygenius for one fashionable moment; Laverne Cox, Trace Lysette, and Patricia Clarkson all on Kelly Clarkson's show at once; and Timothée on SNL as Troye in the "Rush" video.
Celeb celebrations
Trans actress Eva Reign on her bisexual awakening for Vogue, Baby Tate's drag persona, TZP shares the moment he visited his "RWRB" billboard in Times Square, Grammy nominee Troye Sivan, and Bobby announced he's leaving the "Queer Eye" Fab 5.
---