Gay Key West: The Latest
The story of the New York Film Festival 57 may very well end up being the unique and diverse stories being told in bold, imaginative and divisive ways, each commenting on our current divided culture.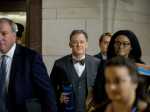 National security adviser John Bolton was so alarmed by Rudy Giuliani's back-channel activities in Ukraine that he described President Trump's personal lawyer as a "hand grenade who is going to blow everybody up," according to a former White House aide.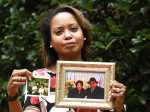 If Roland Henry had died in a different part of the country, his organs might have been recovered. And lives could have been saved.
Reality television personalities Todd and Julie Chrisley on Tuesday accused a Georgia tax official of abusing his office to pursue "bogus tax evasion claims" against them.
Shepard Smith, whose newscast on Fox News Channel seemed increasingly an outlier on an outlet dominated by supporters of President Donald Trump, abruptly quit after signing off his final newscast on Friday.
An openly gay 23-year-old Saudi man who is an online personality has been arrested and charged with "sharing nudity online" after having posted a photo of himself at the beach - wearing shorts.
France's lower house of parliament is expected to approve a bill that would give single women and lesbian couples legal access to in vitro fertilization, egg freezing and fertility medication.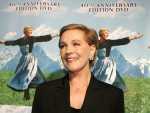 Everyone is on their best behavior when Julie Andrews is around.
After it was reported Billy Porter was in talks to play the Fairy Godmother in an upcoming live-action "Cinderella" movie, the "Pose" star confirmed his role in the project Saturday during the 20th New Yorker Festival.
Jake Gyllenhaal took his relationship with his "Spider-Man: Far From Home" costar Tom Holland to a new level over the weekend.
Friends and authorities are wondering whether drag performer and fashion designer Sasha Markgraf was intentionally targeted by the driver of a car that reportedly veered toward him and his group of friends before striking him in a possible hate crime.
When Frederico decides dressing as a women is no longer enough for him, his decision to transition doesn't sit easily with his family or the small community they live in.
A dozen Democratic presidential candidates will meet on Tuesday for the most crowded presidential debate in modern history. The three front runners face the most intense spotlight.
A woman whose father was executed for murder in Tennessee 13 years ago asked a judge on Monday to order the testing of DNA evidence in the case.

In today's world of online shopping, have you ever made a purchase you regret?
With the strike by factory workers against General Motors in its 29th day, there are signs that negotiators may be moving toward an agreement.
Style guru Alex Costa returns with some of his favorite looks for autumn.
Even though "quitlines" were designed to help people kick cigarette habits, calls and texts from people who use e-cigarettes are climbing as more people fall ill with a mysterious and devastating respiratory illness linked to vaping.
Inspired equally by San Francisco's Gold Rush era and its present-day fortune seeking, the new guest room design prompts guests to explore creative spaces and dares innovative minds to kick-start their own story at W San Francisco.
Over 30,000 members of the LGBTQ community donned their red t-shirts and rainbow mickey ears for the 22nd annual Disney Gay Days Anaheim, where the happiest place on earth became the gayest place on earth.