Gay Key West: The Latest
New York City's Barba Men's Grooming Boutique has launched a limited-time fundraising campaign to benefit LGBTQ youth.
Police say an American Airlines flight from Pittsburgh to Dallas/Fort Worth was diverted to Oklahoma City because of a drunken, unruly passenger.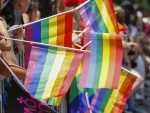 New York's state lawmakers have passed legislation to ban the so-called 'gay panic' defense in murder cases with LGBTQ victims.
Universal Music unveiled a previously unheard and unreleased song by the late Queen frontman Freddie Mercury
The Pulitzer Prize-winning librettist Mark Campbell received a note in late February 2018 from the general director of the New York City Opera: "I may have a project for you, but you have to write quickly."
Researchers say a survey of players in the Australian Ice Hockey League shows homophobic language is often used but that an even higher percentage of competitors would make a gay player feel welcome.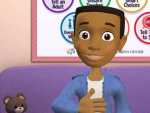 Under financial pressure from sex-abuse litigation, the Boy Scouts are seeking to bolster their abuse-prevention efforts with a new awareness program featuring cartoon videos that will be provided to more than 1.2 million Cub Scouts across the nation.
Mayor Pete Buttigieg stood before newly sworn police officers to welcome them to the city's ranks, just as he has more than a dozen times since taking office.
Like "Casablanca," ''Toy Story 3" concluded with the beginning of a beautiful friendship.
Democratic presidential candidate Joe Biden is dismissing calls to apologize for saying that the Senate "got things done" with "civility" even when the body included segregationists with whom he disagreed.
A 10-year-old Colorado girl scaled Yosemite National Park's El Capitan and may have become the youngest person to climb one of the most celebrated and challenging peaks in the world.
Brit queer comic Simon Amstell has written/directed this crowd pleaser of a rom-com that will especially appeal to everyone who also has a tendency to overthink everything, especially love.
Britain's Treasury chief is urging Conservative Party leadership contenders to be honest with the public and spell out what they would do if their plans for leaving the European Union falter.

A Florida city agreed to pay $600,000 in ransom to hackers who took over its computer system, the latest in thousands of attacks worldwide aimed at extorting money from governments and businesses.
Tens of thousands of Americans each year are dropped by their insurers over payment issues, sometimes with little or no prior warning from their insurers.
If you've got some disposable income, and don't want to wait until your 40s or 50s to drive a fun car, Edmunds has picked out six vehicles under $30,000 that deliver driving excitement without breaking the bank.
Ralph Lauren has collected an accolade from Prince Charles and it's a doozy: Honorary Knight Commander of the Most Excellent Order of the British Empire for Services to Fashion.
Robust research shows that doctors are notoriously bad at delivering life-altering news.
Protesters formed a human chain and blocked tourists from using a Kauai highway to access an area they said cannot support a large influx of people, according to reports.
EDGE captured the excitement as a huge crowd came out and saw a Pride Parade that was the biggest one Providence has ever had.