1 thru 10 of 4264 Stories
Cracker Barrel says it won't host an event by a Tennessee church whose pastor was a detective who preached that the government should execute gay people.
If you're a red meat-eater, there's a good chance you're eating more of it than you should.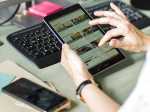 A growing number of services use technology to help reduce food waste.
A great deal could be written about barbecue, and much of it already has been. But this recent offering from the University of Georgia Press demonstrates there's clearly room for one more.
Intermittent fasting is a method of dieting that restricts the amount of time you are allowed to eat. The appeal of these diets is that you don't need to count calories or eat certain foods. But there are so many versions, it's hard to know which is best.
Vegan bacon, broccoli rice and other veggie foods will need new names to stay on Louisiana's grocery store shelves next year.
A recent study found lean white meat had the same effect on cholesterol levels as lean red meat. While this might be construed as good news by lovers of red meat, more research on this topic is needed for a clearer picture.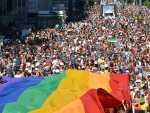 Feeling like there's so much to do, so little time, and not sure where to eat and drink before and after it all? Here are our top picks for some sweet spots in Times Square and it's delightful LGBTQ-friendly adjacent neighborhood, Hell's Kitchen.
The fast-growing market for meat alternatives has a surprising new player: Tyson Foods.
Texas Governor Greg Abbott has signed a "Save Chick-fil-A" bill that critics argue will allow the company to continue its donation to anti-LGBT causes.
1 thru 10 of 4264 Stories