This is a story about bosses and their workers, in the dark days of COVID-19. It's also a story about how one good turn deserves another and yet another.
An American Airlines flight attendant died on Monday from complications to COVID-19, the airline confirmed Friday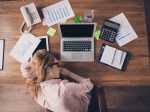 The key to being a productive person may just be taking a quick snooze — according to new research.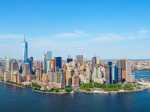 The winner will receive stipend and paid expenses to document the day-to-day experience of exploring life in Lower Manhattan while staying in premiere properties.
Two Catholic high school teachers who "voluntarily resigned" may only have had a choice about when, not whether, to leave their jobs, news reports indicate.
Medical schools are beefing up education on LBGTQ health issues. And some schools are making a major push to recruit LGBTQ medical students, backed by research showing that patients often get better care when treated by doctors more like them.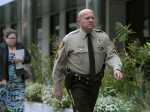 A St. Louis County police lieutenant who was passed over for promotion 23 times said he has no plans to leave the department after he settled a discrimination lawsuit for $10.25 million.
St. Louis County has agreed to a $10.25 million settlement with a gay police lieutenant who says he was passed over for promotion 23 times and was told to "tone down" his "gayness."
The police chief in St. Louis County announced Monday that he is leaving the department, months after his leadership was called into question after a gay officer was awarded $20 million in a discrimination lawsuit.
The Washington Post has placed a political reporter on administrative leave after she tweeted a link to a story about rape allegations against NBA superstar Kobe Bryant, who was killed Sunday.