1 thru 10 of 6277 Stories
Democratic presidential hopeful Pete Buttigieg told voters Saturday that his marriage to his husband exists "by the grace of a single vote on the U.S. Supreme Court."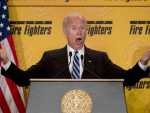 Joe Biden says he has "the most progressive record" of any Democrat running, or mulling a run, in 2020. But many progressive activists disagree.
President Donald Trump is intensifying his efforts to discredit a highly anticipated report on the special counsel's Russia investigation.
By the time California's presidential primary election arrived in 2016, Bernie Sanders was a beaten man. This time around, everything has changed.
The Trump administration and coal industry allies are insisting that a federal black lung trust fund will continue to pay benefits to sick miners despite a drastic cut in funding.
Gov. Phil Bryant says he's not worried about lawsuits as Mississippi prepares to enact one of the strictest abortion laws in the nation.
At a packed eastern Iowa house party, a staffer for Democrat Beto O'Rourke's presidential campaign tried to clear enough space for the candidate to reach the kitchen, where he would need to climb a stepladder to address the crowd.
President Donald Trump is returning to the state that foretold his 2016 victory and serves as the linchpin of his re-election effort.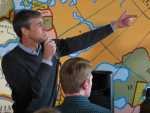 Democratic presidential candidate Beto O'Rourke told supporters Sunday that he's never taken LSD and there's "nothing" he hasn't already revealed about his past that could come back to hurt his run for office.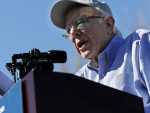 Bernie Sanders spent much of 2016 talking of revolution. In 2019, he's turned to a subject that's a bit more pragmatic: electability.
1 thru 10 of 6277 Stories