1 thru 10 of 1532 Stories
Critics of the president's newly-released budget point out that while the Trump administration has vowed to eradicate HIV, that aim is potentially undercut by the very same budget's slashing of money for global AIDS initiatives.
HBO is working with the American Red Cross for a "Game of Thrones" contest that excludes gay and bisexual men with some calling the initiative discriminatory.
Monthly shots of HIV drugs worked as well as daily pills to control the virus that causes AIDS in two large international tests, researchers reported earlier this month.
A London man appears to be free of the AIDS virus after a stem cell transplant, the second success including the "Berlin patient," doctors reported.
Three weeks after President Donald Trump announced a campaign to end the U.S. HIV epidemic by 2030, new government data show that progress against the disease stalled recently.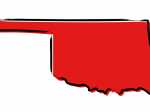 Strategies that work in progressive cities won't necessarily work in rural areas of Alabama, Arkansas, Kentucky, Mississippi, Missouri, Oklahoma and South Carolina where stigma around HIV and AIDS and around being gay runs deep.
While remarkable progress has been made in the fight against HIV/AIDS, ending the epidemic will likely take longer than 10 years and will take more than drugs.
Noting that science has "brought a once-distant dream within reach," President Donald Trump on Tuesday night pledged to eliminate HIV transmission within 10 years.
Chinese investigators said Thursday tests on a batch of a plasma product feared to have been contaminated with HIV have turned up negative for the virus that causes AIDS.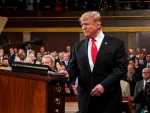 President Donald Trump is launching a campaign to end the HIV epidemic in the United States by 2030, targeting areas where new infections happen and getting highly effective drugs to people at risk.
1 thru 10 of 1532 Stories