Gay Key West: The Latest
The politicization of the shots, misinformation and flawed public messaging from the government have made the vaccines controversial and something some public figures are reluctant to endorse.
The Stonewall Inn's owners say they won't serve certain beers at the famous LGBT bar during Pride weekend to protest manufacturer Anheuser-Busch's political contributions to some politicians who have supported anti-LGBT legislation.
Facebook is launching podcasts and live audio streams in the U.S. on Monday to keep users engaged on its platform and to compete with emerging rivals.
Until recently, the act of governing seemed to happen at the speed of presidential tweets. But now President Joe Biden is settling in for what appears will be a long, summer slog of legislating.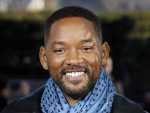 Smith said he is "finally ready" to release the memoir after working on the book for two years. His book will be published by Penguin Press.
The Lionsgate's film starring Ryan Reynolds, Samuel L. Jackson and Salma Hayek brought in $11.6 million domestically to claim the No. 1 spot in its debut.
Laurel Hubbard's efforts have made her a flashpoint in the debate around the fairness of trans athletes competing in women's events.
Over the unofficial LA Pride weekend, the hot men and women of Southern California showed off their summer bodies at the Submerge Swim Party, part of the Velvet Dreams weekend at the W Hollywood.
Wilton Manors Vice Mayor Paul Rolli and Fort Lauderdale Mayor Dean Trantalis said the early investigation of a vehicle's having slammed into Pride parade participants shows it was an accident.
Tropical Depression Claudette claimed 12 lives in Alabama as the storm swept across the southeastern U.S., causing flash flooding and spurring tornadoes that destroyed dozens of homes.
Australia's suppression of information seen as pivotal to a free and open media is at the center of accusations that the country has become one of the world's most secretive democracies.
Morgan Ingari's comedy is a stirring, poignant character study of a young woman caught in one of life's dead zones, where she's not making progress — and not even sure she's feeling a need to.
The declaration of Juneteenth as a federal holiday is putting the pressure on more U.S. companies to give their employees the day off, accelerating a movement that took off last year
Astronauts ventured out on their second spacewalk in less than a week Sunday to install powerful new solar panels outside the International Space Station.
As the world fo work gets back on track, some employees may want a new normal — one that includes flexible scheduling and benefits that align with their needs and values.
There are a number of design choices to consider when you're shopping for a full-size pickup truck. One that's important if you plan on towing with your truck is the axle ratio.
With tourists flocking to distilleries, concerns about a pandemic hangover for Kentucky's world-famous bourbon industry are quickly evaporating.
The Department of Veterans Affairs is moving to offer transgender veterans gender confirmation surgery, Secretary Denis McDonough announced at a Pride Month event in Orlando.
Tourism is booming in Tibet as more Chinese travel in-country because of the coronavirus pandemic, posing risks to the region's fragile environment and historic sites.
Wynwood Pride in Miami, Florida kicked things off with a music festival at The Oasis. The area was packed with eager LGBTQIA+ fans who were treated to various drag performances throughout the night along with a performance by Charli XCX.