Top Story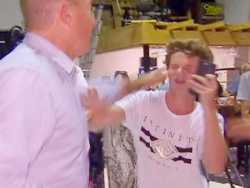 Far Right Australian politician Fraser Anning made headlines yesterday when he blamed Christchurch slaughter on immigration policies that "allowed Muslim fanatics to migrate t...
1 thru 10 of 47159 Stories
An autopsy says natural causes claimed the life of a North Carolina prosecutor found dead at home last year amid attention over "The Staircase" documentary series.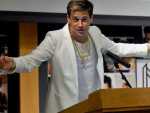 First he was banned from entering Australia. Then he wasn't. Now, following Facebook comments in the wake of Friday's New Zealand mosque shootings, right-wing commentator Milo Yiannopoulos is banned from Australia again.
The victims of a British man who deliberately infected them with HIV are featured in a new BBC documentary, where they share their stories.
The Supreme Court is rejecting an appeal from a Hawaii bed and breakfast that wouldn't rent a room to a lesbian couple.
After it was announced in December that Tumblr would ban pornography from its platform, several users said they would leave the site as they primarily used it to view x-rated content.
Republicans are heading for a lively and rapid-fire faceoff to decide who'll represent the GOP in a new North Carolina congressional election mandated after a ballot-rigging scandal blocked the former Republican candidate's presumed victory in November.
Democratic White House hopeful Cory Booker said Sunday night he would reverse President Donald Trump's ban on transgender individuals serving in the military if elected president.
A prominent gender-reassignment surgeon resigned from a University of Miami clinic after he was accused of posting photos of patients' genitalia with racist and homophobic comments on Instagram, but he denied making the comments and said he was hacked.
Facebook is rolling out technology to make it easier to find and remove intimate pictures and videos posted without the subject's consent, often called "revenge porn."
President Donald Trump appears to be oblivious to the threat of white nationalism.
1 thru 10 of 47159 Stories