Gay Key West: The Latest
Higher education is expensive. So is gender reassignment. But a scammer hit upon a way to have both for free... sort of.
Cristiano Ronaldo's lawyers have filed court documents asking a U.S. judge in Las Vegas to either dismiss a Nevada woman's lawsuit alleging the soccer star raped her in 2009, or to order closed-door settlement talks.
A transgender man filed a lawsuit in Los Angeles court last week, alleging actor Rosario Dawson and her family used transphobic language towards him as well as subjected him to violent abuse.
Ms. Minaj wants you to know she's now officially Mrs. Petty.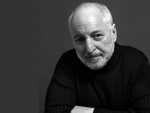 André Aciman, author of "Call Me By Your Name," is writing a follow-up story to give "a sense of closure and finality" to the characters of Elio and Oliver. Check out some highlights from two new interviews with the author here.
A commissioner in Sevier County, Tenn. is making headlines this week for controversial comments he made Monday that caused quite a reaction.
A federal judge on Tuesday refused to dismiss Chicago's lawsuit against former "Empire" actor Jussie Smollett.
Former President Jimmy Carter had another fall at his home in Plains, Georgia, fracturing his pelvis and going to the hospital for treatment and observation, a spokeswoman said Tuesday.
President Donald Trump injected racial overtones into the House impeachment inquiry Tuesday by comparing the Democratic-led investigation into his handling of U.S. policy toward Ukraine to a "lynching."
Florida dramatic arts teacher Monica Toro-Lisciandro says that the taxpayer-funded private Christian school where she taught a class fired her after school officials received a tip from an unknown caller that she is a lesbian.
A man charged with felony aggravated assault in the beating of a Dallas transgender woman has been convicted of misdemeanor assault.
An unintentional parody of the gangster film, "The Kitchen" ends up being one of the funniest films of the year despite its desire to be gritty and dramatic.
Majorities of Americans agree that diversity strengthens the country and that values such as constitutional rights, a fair judicial system and the American dream are key to the nation's identity. But the poll also reveals some striking divisions.
The United States and the U.K. say they have exposed how a group of Russian hackers hijacked the tools of their Iranian counterparts to attack dozens of countries around the world.
Consumers will have more health insurance choices next year under the Obama-era health care law and premiums will dip slightly for many customers, the Trump administration announced Tuesday.
A pickup truck driver accused of causing a collision that killed seven motorcyclists in New Hampshire has been indicted on 23 charges saying he negligently caused the deaths and was under the influence of one or more drugs at the time.
Looking to wow the crowd this Halloween? Check out these amazing makeup ideas.

Out actor Luke Evans took to Instagram Monday to celebrate that he can "finally" see his abs, sharing a shirtless workout pic to his 2.3 million followers.
Filmmaker al.dome documents an epic trek through Norway's countryside in this short video.

Frank Ocean's Blonded brand is set to host a queer club night called PrEP+, so named for the HIV prevention drugs, and to imagine what the 80s would have been like if PrEP had existed then.