1 thru 10 of 7273 Stories
If you're a red meat-eater, there's a good chance you're eating more of it than you should.
Robust research shows that doctors are notoriously bad at delivering life-altering news.
Voluntary euthanasia became legal in an Australian state on Wednesday more than 20 years after the country repealed the world's first mercy-killing law for the terminally ill.
Intermittent fasting is a method of dieting that restricts the amount of time you are allowed to eat. The appeal of these diets is that you don't need to count calories or eat certain foods. But there are so many versions, it's hard to know which is best.
A recent study found lean white meat had the same effect on cholesterol levels as lean red meat. While this might be construed as good news by lovers of red meat, more research on this topic is needed for a clearer picture.
Music legend Richie Supa speaks candidly of the 60s and the era following the Stonewall Uprising where counterculture often led to addiction.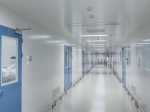 The state of Arizona is revoking the license of a care facility where an incapacitated woman was raped and gave birth last year after another patient was found to have maggots.
The battle to contain the worst U.S. measles outbreak in 27 years has a new front: summer camp.
New York eliminated the religious exemption to vaccine requirements for schoolchildren Thursday, as the nation's worst measles outbreak in decades prompts states to reconsider giving parents ways to opt out of immunization rules.
A new Trump administration proposal would change the civil rights rules dictating whether providers must care for patients who are transgender or have had an abortion.
1 thru 10 of 7273 Stories