Top Story
Organizers of the Staten Island St. Patrick's Day Parade say that the event is not a "sexual identification parade," and refuse to allow non-heterosexuals to partici...
1 thru 10 of 2092 Stories
When a new revival of "West Side Story" opens on Broadway, it will make history. The musical sees 33 young people making their Broadway debuts, a record.
The battle lines remain firm in the battle over whether actor should be fired Amar Ramasar from the revival of "West Side Story" as the production pushes towards its opening this week.
If you're looking for something irreverent and naughty, "Revenge Song" is your ticket to a fun, raucous evening.
As it stands now, the musicalized 'Bob & Carol & Ted & Alice' is a nice 105-minute sit that's regrettable forgettable once you leave the lobby.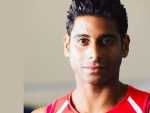 Protestors have picketed outside the Broadway revival of "West Side Story" on three occasions, taking issue with the casting of actor Amar Ramasar (who plays Bernardo, the leader of the Sharks) and demanding his dismissal.
What happens when a couple who have been married for 50 years decide to get divorced? That's the question posed by Bess Wohl in "Grand Horizons," a hilarious and moving new play currently being produced by Second Stage Theater at the Helen Hayes Theater.
"Gloria: A Life" is littered with dualities. It's this divided spirit of the production that gives it the kick it needs and ultimately makes it worth seeing.
Next year, you'll be able to see the original Broadway cast of "Hamilton" perform the musical smash from the comfort of a movie theater.
Cirque du Soleil's latest traveling show "Volta" (and their 15th show in Los Angeles) charges up Dodger Stadium with a jolt of electrifying music, sound, and death-defying stunts.
Lynn Nottage's 2015 Pulitzer prize-winning play is a prescient work, but it's also deeply human - full of compassion and clear-eyed insight. Jennifer Regan chats with EDGE about the talented cast, the top-quality writing, and more.
1 thru 10 of 2092 Stories