Top Story
The Discovery Channel show "Naked and Afraid" featured its first transgender contestant, Quince Mountain, a National Guard vet and arctic dog sledder.
1 thru 10 of 13743 Stories
Like "Casablanca," ''Toy Story 3" concluded with the beginning of a beautiful friendship.
Janet Mock, producer, writer and director of "Pose," has made history as the first out trans woman to sign an overall deal with a major studio. The deal will give Netflix exclusive rights to future TV projects and a first-look option on movie projects.
The 1980 film failure that promised movie-goers the "musical event of the '80s" actually belonged in the late 1970s.
Woody and the gang are all back for another adventure in "Toy Story 4." While it may not be as good as its predecessors, this entry will please old and new fans alike.
Michael Barnett's fierce, beautiful, hopeful documentary about transgender teen athletes.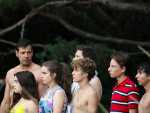 Sébastien Marnier's film adaptation of Christophe Dufosse's novel "L'Heure de la sortie" — or, in English, "School's Out" - is a thriller that unfolds in a prestigious school and among an elite cadre of gifted students.
Robert Clift's documentary about his uncle Monty brushes past biases and stereotypes to arrive at a fuller, and happier, portrait of the celebrated actor - and meditates on the stories we tell, and the stories we're ready and able to hear.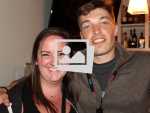 The Provincetown Film Festival ended its 21st edition on Sunday night at the Pilgrim House. See who came out.
The Ptown Film Fest celebrated its honorees at the Schoolhouse art gallery in the East End. Honorees Judith Light, John Cameron Mitchell and Jillian Bell were in attendance. Check out the photos.
The Provincetown Film Festival turned 21 this year. See who came out to celebrate this big birthday at the festival's opening night party on June 12 at the Crown and Anchor.
1 thru 10 of 13743 Stories