1 thru 10 of 2742 Stories
Hong Kong's youth are no rookies when it comes to protests. The city's young activists have fine-tuned their strategies since Occupy Central in 2014, a months-long pro-democracy demonstration that ended without tangible victories.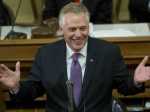 Donald Trump has been very good for Virginia Democrats. Voters unhappy with the Republican president, particularly in suburban areas, powered historic Democratic gains in the state House two years ago.
Donald Trump has said that the U.S. is "dying," that America has "nothing, and that the nation's dreams are "dead." But he did not leave and "go back" to anywhere, as he's saying other critics of the country should do.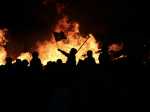 Three members of a white supremacist group face sentencing on a federal riot charge in connection with a white nationalist rally in Virginia and political rallies in California.
Netflix has sent a cease and desist letter to Super Happy Fun America, the group responsible for organizing the upcoming Straight Pride Parade in Boston, telling them they are not allowed to use their logo or name in any materials.
Trump's escalating exploitation of racism puts the rawest divide in American life squarely on the ballot in 2020. Democrats are united in condemning his words and actions, but the question of how to counter them is much more complicated.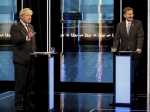 Contenders Boris Johnson and Jeremy Hunt both say they will break the country's political deadlock over Brexit, take Britain out of the European Union, boost the economy and bring a divided country back together.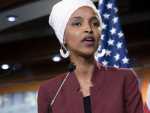 In trying to make the case that Rep. Ilhan Omar loves terrorists, President Donald Trump put words in her mouth.
Hundreds of Africans trying to escape violence and poverty are forgoing a journey to Europe for a longer, still-dangerous land route to the United States through South America.
Police in northern Italy have detained three men, including one linked to a neo-fascist Italian political party, after uncovering a huge stash of automatic weapons, a missile and material featuring Nazi symbols.
1 thru 10 of 2742 Stories